Grow your business with Firework
Firework offers unique partnership opportunities to help brands, agencies, and studios connect with thousands of talented short-form video creators and their millions of hyper engaged viewers.
Why Firework?
Millions of people are using Firework to find inspiration for their everyday lives. By partnering with Firework, we offer unique opportunities for brands, studios, and creators that tap into culture and drive brand affinity.
Partner opportunities come in all shapes and sizes
For brands and agencies
Achieve advertising success through interactive native placements. Our unique Collab feature encourages user generated videos that interact with your brand.
For directors and studio
Find amazing talent on the Firework app. From artists to actors, and everything in between, our talented creators are using Firework every day to showcase their art.
For content creators
Have an awesome idea? Want to bring it to life? Submit your pitch to the Firework Creator Fund, a $1 million program to support creativity and the arts.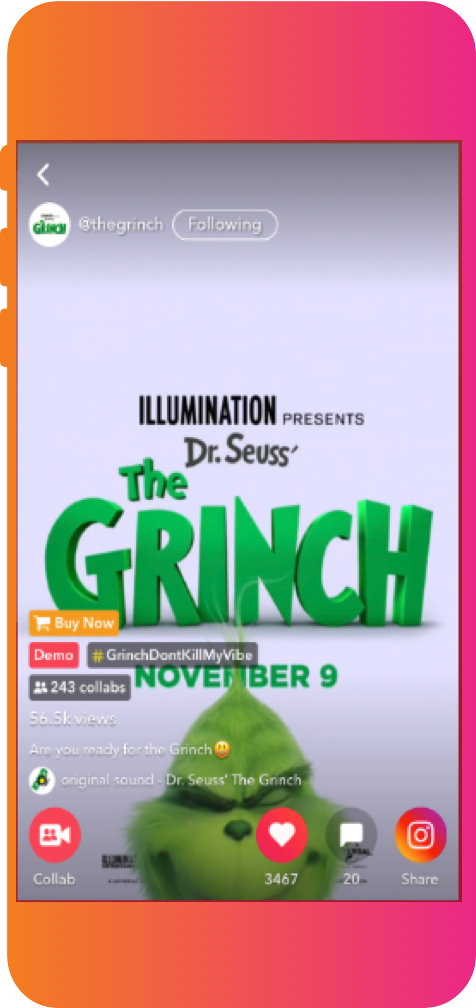 Over 1 million video views in 7 days!
Firework helped promote The Grinch by generating over 1M video ad views in only one week. Firework's platform and community had high engagement, showing the power of their channel and user base!

– Doug Neil, EVP Digital Marketing,
Universal Pictures
Firework partners include